PM praises Drukjeygang for proper utilisation of GDG
Komal Kharka, Dagana

Jan 26, 2017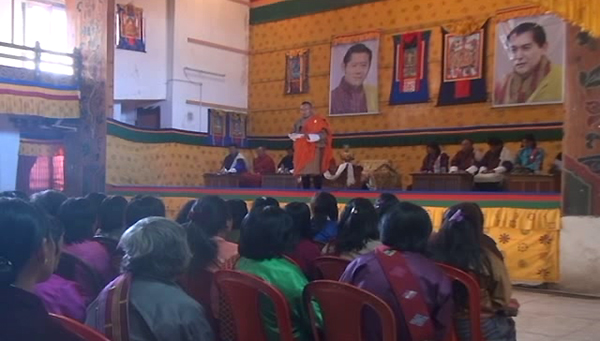 The Prime Minister, Tshering Tobgay applauded Drukjeygang Gewog in Dagana for utilising the Gewog Development Grant (GDG) properly.
Drukjeygang Gewog has used its entire gewog budget on construction of farm road connecting all the five chiwogs.
Lyonchhen also visited Tseza, Karna and Khebisa gewogs.
He emphasised on the importance of using government resources judiciously.
For facilities like schools, hospitals and roads, Lyonchhen said agreements are signed to earmark budget.
The Prime Minister will be completing his Dagana tour by this week.