PCAL uses new technology to bring down dust pollution
Sonam Phuntsho, Samtse

Jan 23, 2017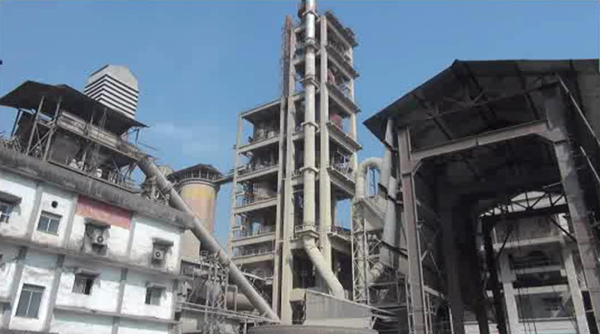 For decades, people living near Penden Cement Authority Limited (PCAL) in Gomtu complained of dust pollution and its hazard to their health.
The Cement Authority has now improved its dust control technology, which has helped reduce pollution significantly.
The first and oldest cement plant, PCAL in Gomtu started production in 1981.
It contributed to the socio-economic and industrial development in the country.
However, it did come with a cost.
People, who have lived around the industry for more than two decades, shared the ugly truth of living with dust pollution.
"There was dust everywhere, in our homes, on our meals, and in our water. Our water used to smell like cement. Our vehicles used to be covered in dust," said a resident of Gomtu, Tshering Dema.
According to another resident, Kencho Dema, who has lived in Gomtu for the past 20 years, the pollution mostly affected their children.
"It was mostly children who fell sick. They would fall ill about four to five times a month," she said.
She said adults suffered hair loss.
The records maintained with Gomtu Hospital in December last year shows, 23 pneumonia registered cases. There were also cases of acute respiratory and fungal infections.
Research associates these illnesses with dust pollution
"I have been working here for six months and I have come across a lot of OPD cases, especially among children," said a district medical officer with Gomtu Hospital, Sonam Youden.
In absence of proper health data with the hospital, it was difficult to verify independently, if diseases associated with dust pollution have in fact increased or decreased over the years.
Last year, PCAL spent Nu 20 M for a Hot Electrostatic Precipitator, a dust separation and control equipment.
A Senior Manager of Environment and Safety with PCAL, Sonam Tshering Tamang said they have 30 dust controlling equipment installed in their plant.
He also said they spend Nu 1 M as an electricity bill every month just for the pollution control equipment.
"We have a good environment cell with good set of labourers dedicated towards cleaning the surrounding environment."
The environment cell constantly monitors air quality in the surrounding area.
A strict regulation against emissions has also spurred the demand for new and improved technology that PCAL has adopted.
The investments have clearly improved the lives today.
"As compared to a few years ago, the pollution has come down a bit," said a resident in Gomtu, Tshering Lhamo.
Beside technology, the PCAL has also invested in other areas like sprinkle trucks which help control dust.