Absence of gup inconveniences people of Dangchhu
Komal Kharka, Wangdue Phodrang

Jan 23, 2017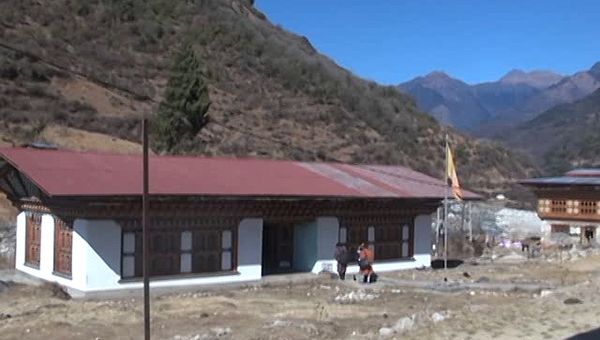 Dangchhu Gewog in Wangdue Phodrang has had no Gup for the last two months. The recently-elected Gup resigned on November 14 for further studies to Australia.
The Dzongkhag Tshogdu's Chairperson accepted the resignation as per the Local Government Act.
"A member of local government may resign by submitting a letter of resignation to the Dzongkhag Tshogdu Chairperson," the act states.
Without a Gup, the gewog has been facing administrative problems.
"Till now, our Mangmi has been working hard to shoulder the responsibilities of the Gup. He is always busy and has to fulfill the responsibility of both the Mangmi and Gup," said a Lengo, a local resident at Dangchhu.
Another resident, Rinzin said the paperwork to built their house is getting delayed.
"We have to get permission to avail loans to built house and we need Gup's signature. If the re-election can be conducted soon, it will really benefit us."
Election officials in Wangdue said the bye-election will be conducted soon after completing all the formalities with the former Gup.
Around four eligible candidates are planning to contest for the vacant post.
Besides the Gup, the gewog is also without a Gewog Administrative Officer.
A post of tshogpa is also vacant in Usegang Chiwog, after the only candidate failed to secure enough votes during the recent election.
Election officials said by-election for the vacant tshogpa post, will also be held along with all the other Dzongkhags.