Farmer in Dagana takes integrated farming to a new level
Kipchu, Thimphu

Jan 17, 2017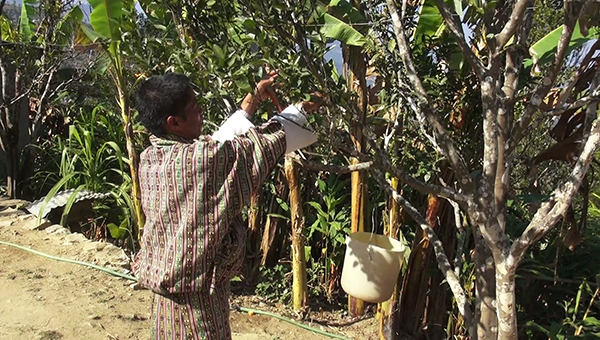 Sangay Sherpa, 40, has taken farming to a whole new level. Under integrated farming in Dagana, he grows crops, keeps bees and has poultry, among others.
Sangay's farm sprawls over four acres of land in Lower Gangzur. He, along with his wife and son, grow vegetable, fruits, and tend to cattle and poultry.
His four other children, who finished their schooling, are working elsewhere.
The family makes about Nu 600,000 from their farm produce a year.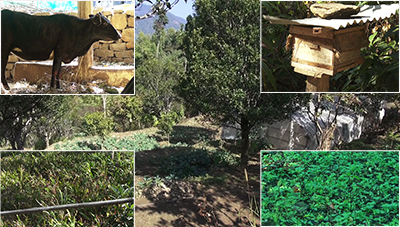 "I like my work. My farm makes enough money for me to send my children to school and build a new house. I can easily sell the produce," said Sangay.
He said he works hard to teach his son about farming. "I think studies do not guarantee a job in the civil service these days."
His son, Lhakpa Dorji, 26, came back to the farm to help his parents after he completed studies.
"When I was a student, my parents used to say there is no other place like home. I am happy that I can work with my parents here. Our hard work is being rewarded and works are progressing well."
Sangay's passion and effort has been recognized by the agriculture officials in the Dzongkhag.
Some research is being carried out in his farm.
"What Sangay Sherpa is doing is what the government's vision of a Bhutanese farmer. He works with passion and has the right attitude to be a successful farmer," said an Agriculture Extension Agent, Bikash Tamang.
He is hopeful Sangay's neighbours will look up to him and emulate.