Usage of mask in Hema Hema culturally inappropriate: BICMA
Choni Dema, Thimphu

Jan 13, 2017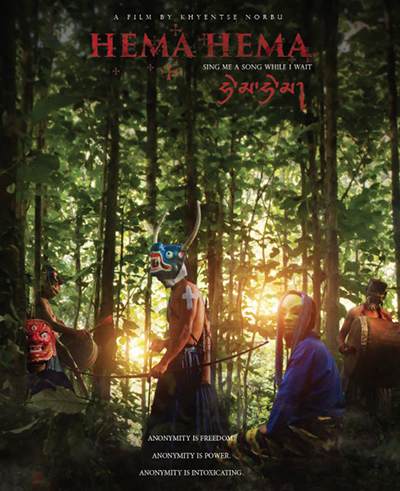 Bhutanese movie Hema Hema: Sing me a Song while I wait will not be allowed to screen in the country.
The decision comes after the National Film Review Board and the Department of Culture under home ministry reviewed the film and found various religious masks were used.
Bhutan InfoComm and Media Authority (BICMA) said the film has used Lha-tshog mask which is culturally inappropriate.
"After reviewing the movie it has come to our notice they have excessively used religious mask. So, based on the existing act, rules and regulation   the usage of Lhatshog is not permitted," said BICMA's Chief of Licensing and Compliance Division, Wangay Dorji.
BICMA has declined to issue certificate which is needed to screen the film in the country.
Home ministry's Deputy Chief of Cultural Property Record Officer, Phendey Lekshey Wangchuk said the filmmaker also hadn't sought clearance from the relevant stakeholders before screening the film outside Bhutan.
Hema Hema's Producer, Pawa Choyning Dorji they had sent the script to BICMA a year before they started shooting. "They never raised the issue at that point of time."
He also said BICMA never informed them to get clearance from other relevant stakeholders.
However, BICMA said the script did not specify what kind of masks will be used in the film.
The film, which has been selected to be screened in several film festivals around the world, is directed by Dzongsar Jamyang Khyentse Rinpoche.