Education ministry to recruit 200 matrons and wardens
Sonam Penjor, Thimphu

Jan 11, 2017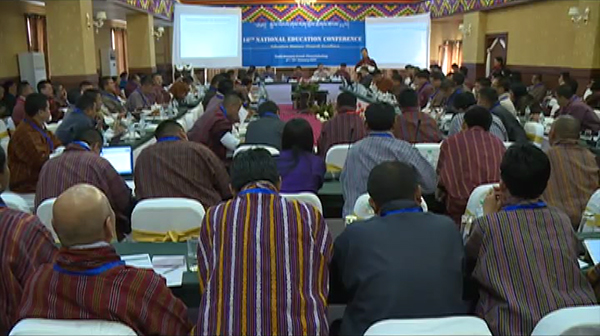 Ministry of Education will very soon recruit 200 matrons and wardens to be sent to boarding schools across the country. This is being done to reduce the work load of teachers.
The announcement was made during the third day of the National Education Conference, today.
According to the Chief Human Resource Officer of the Ministry of Education, Kinley Gyeltshen, approval for 100 wardens and 100 matrons has been accorded by the Royal Civil Service Commission and the announcement will be made in two weeks' time.
He added that recruitment will be done by respective Dzongkhags.
A study conducted by the Ministry of Education found that a teacher is engaged at least 12 hours a day, on an average.
Besides teaching, teachers are found to be mostly involved in extra-curricular activities and hardly find time for lesson planning and assessment.
The study also found that teachers spend 22 hours of contact teaching per week.
During the National Education Conference one of the recommendations was to reduce the time from 22 to 18 hours in 2017.
The Conference also adopted one teacher one subject policy.