Bhutan and India to open three more trading points
Passang, Thimphu

Jan 11, 2017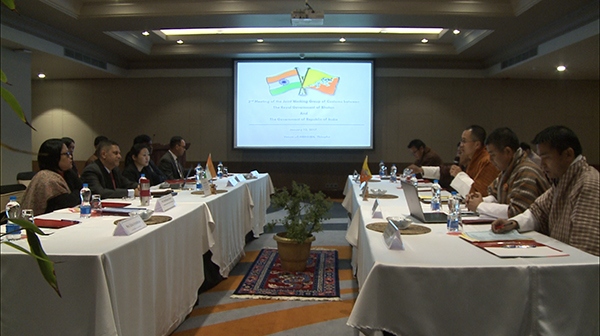 Bhutan and India will open three new trading points for bilateral businesses.
The trading points will be at Rangapani and Bkajuli in Assam, and Birpara in West Bengal.
The deal was formalised during the second meeting of the Joint Working Group of customs between the two countries in Thimphu, yesterday.
"We will be able to bring the trading points to somewhere close to about 13 from presently 10 and that represents a big change because earlier we had only four. We are also looking at improving the transit traffic from Calcutta to Bhutan," said India's Commissioner of Central Board of Customs and Excise, Sandeep Kumar.
Another access point will also open to connect Bhutan and Arunachal Pradesh in India.
The meeting also discussed streamlining customs procedures and documents requirement at the entry and exit points to facilitate smooth trading across the border.