Thimphu Thromde reworks on waste collection tariff
Sangay Chezom, Thimphu

Jan 4, 2017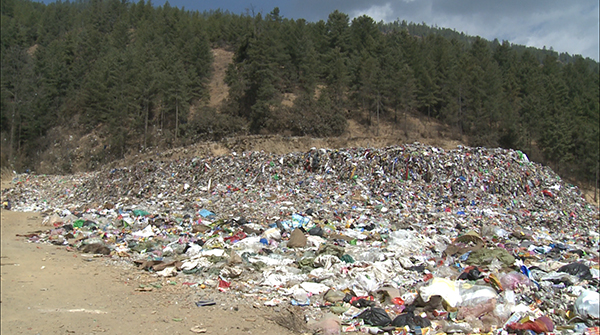 Thimphu Thromde is re-working on the waste collection tariff which was proposed to Ministry of Finance for approval in 2014.
The work started after the finance ministry and works and human settlement ministry asked for detailed rates and charges for every institution, commercial, and residential areas within the municipality.
While reviewing the waste collection tariff, the finance ministry found there was no rate proposed for industries, workshops, cinema halls and shopping malls within the Thromde.
The ministry also noted the rates and basis for rate computation were different from other three major Thromdes.
However, the Thrompon, Kinlay Dorjee said similar waste tariff for all Thromdes is inappropriate.
"We are in the capital and we have 150,000 people. Other Thromdes are much smaller. The current three thromdes are bordering Indian states and they have much or even cheaper or easier labor force down there," said Kinlay Dorjee.
According to research by the Thromde, the new waste tariff will generate revenue of Nu 18 M a year.
If the proposal is approved, a household in Thimphu will have to pay Nu 50 per month and an institution Nu 200.
The fee for the commercial areas will depend on their location.