Two fugitives caught
Damcho Zam, Thimphu

Dec 28, 2016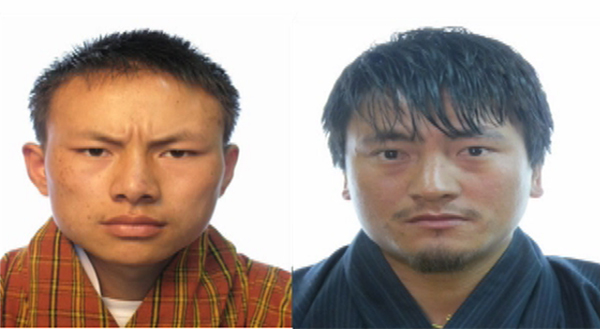 Police arrested two fugitives from Wangkha in Chhukha, yesterday. They had broken out from the Thimphu Detention Centre on December 20 along with three others.
The three fugitives were apprehended on December 22.
They were caught following a massive manhunt.
The Penal Code of Bhutan states the offence of escape from lawful custody shall be a misdemeanour in addition to the remaining sentences of which the defendant is undergoing.
The imprisonment term for a misdemeanour offence ranges from one to three years.
The five men were detained for alleged involvement in theft and illicit trafficking of narcotic drugs and psychotropic substances.