Wood-based industries put up an appeal to the PM
Passang, Thimphu

Dec 27, 2016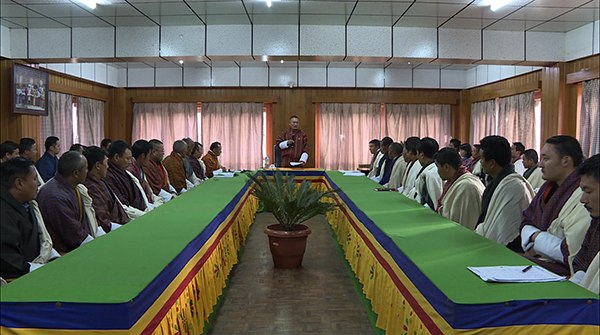 Over 50 members from the Association of Wood-based Industries put an appeal to the Prime Minister, Tshering Tobgay to review the recent notification issued by the Natural Resources Development Corporation Limited (NRDCL).
The notification states that with effect from January 1, 2017, NRDCL will be the sole agency for disposal and distribution of timber.
"We have put up our plea to the Prime Minister, out of concern that NRDCL will take away our bread and butter. It will be replicating what we have been doing," said the General Secretary of the Association of Wood-based Industries, Sangay Gyeltshen.
Another member of the association, Ugyen Dorji said it will be challenging to keep his business alive just by sawing wood.
An executive order, issued on November 7, 2007, authorises saw millers and wood-based companies as the retailers of timber business.
But, the Chief Executive Officer (CEO) of NRDCL, Karma Dukpa said the decision was made following numerous consultations with the agriculture ministry and Druk Holding and Investments.
He said the wood-based industries do all the sawmill works such as sawing, selling, and distribution and that they enjoy the monopoly.
However, he said they are now planning to supply wood as per the demand and make timber available and affordable for public.
Today, there are 945 wood-based industries in the country.