Close to 700 take part in Camp Raven
Sonam Choden, Thimphu

Dec 27, 2016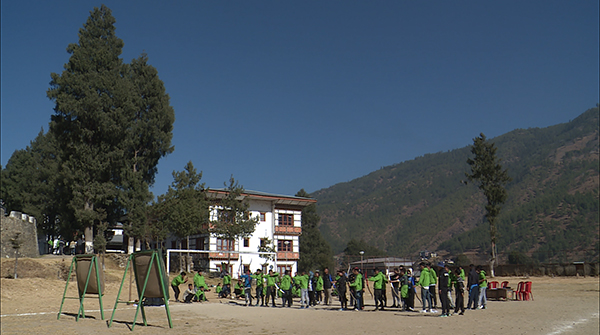 Almost 700 participants are taking part in Camp Raven, a winter engagement programme for the children of the armed forces of the country.
The participants are engaged in different games and also other skill-developing activities.
The two-week camp started since December 18.
"I did not know how to play basketball before I joined the camp," said one of the participants, Jamyang Choden.
Another participant, Tshering Phuntsho said he made many new friends in the camp.
The participants will also learn communication, leadership skills, and team building, among others.
"We have been teaching the children those skills that are not taught in schools," said Camp Raven Coordinator, Major Sisir Chhetri.
He said apart from keeping the youth engaged, such camp also helps them build personalities.
Similar programme will be held for the children of armed forces in Dewathang in Samdrup Jongkhar from next week.