Opposition apologises for not being able to retain MP Kinga Tshering
Tshering Dema, Thimphu

Aug 24, 2016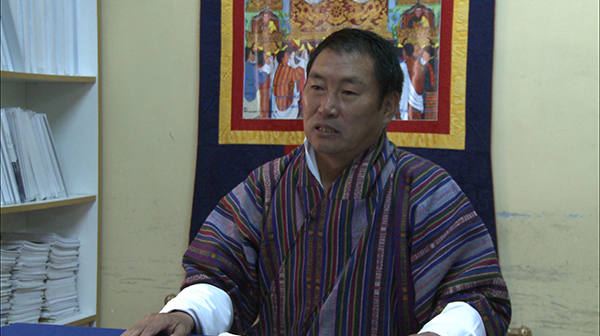 The Opposition, Druk Phuensum Tshogpa (DPT) says they would like to apologise to the voters for not being able to retain North Thimphu MP, Kinga Tshering.
DPT also says the resignation will not affect their performance and that they are equally disappointed.
"Many people would think that his absence would impact our performance. I would like to assure that this will not be the case," said Opposition Leader, Dr. Pema Gyamtsho.
He said they have a cultivated work culture which takes into account team work. "…His absence will not be felt as much because all other members are equally capable. All we have to do is work little harder."
Opposition Leader, Dr. Pema Gyamtsho said they tried their best to convince Kinga Tshering not to resign. He said the prevailing laws are not clear on Members of Parliament taking leave to pursue further studies.
"So now, for us there is nothing we can do because we have to respect his decision as the laws allows him to resign."
The Speaker accepted the member of Opposition's resignation Monday as an extended leave would violate provisions of the Constitution, National Assembly Act and Rules of Procedure of Parliament.
MP Kinga Tshering had applied for leave to undertake a course in Harvard University. He tendered in his resignation after he was denied the study leave.
BBS could not contact the MP for his comments.
Meanwhile, to fill the vacant post the Election Commission of Bhutan will issue a notification calling upon the constituency to elect a person to fill the post.
The entire election process is expected to be complete in 90 days from the date of the occurrence of the vacancy.