Education ministry launches Sherig Endowment Fund
Sangay Chezom, Thimphu

Aug 23, 2016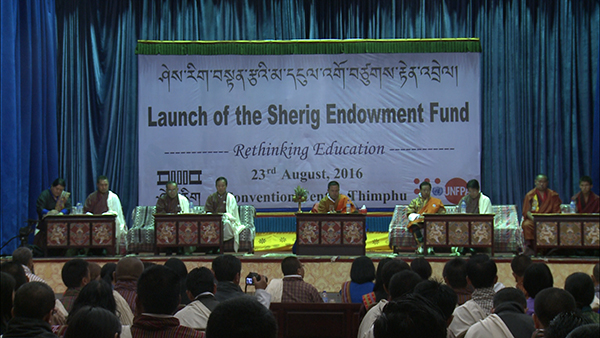 Ministry of Education officially launched Education Endowment Fund or Sherig Endowment Fund worth Nu 10 M, today.
The fund will be used to promote research amongst schools to enhance the quality of teaching and learning.
It will support total of 100 proposals, each worth Nu 20,000 submitted by schools.
The establishment of the fund was approved by the Cabinet in 2013.
Meanwhile, the United Nations Population Fund (UNFPA) has already funded 15 research proposals, worth Nu 300,000, related to life Skill Education.