Kuenga Lhaden wins two titles in Miss Asia 2016 Pageant
Sonam Penjor, Thimphu

Aug 19, 2016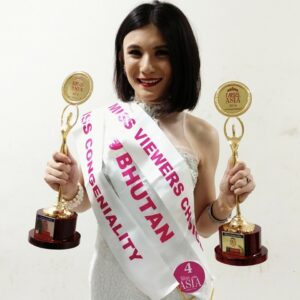 Although Bhutan's Kuenga Lhaden did not win Miss Asia 2016 Beauty Pageant, she bagged two other titles – Miss Viewer's Choice and Miss Congeniality – for being the most popular contestant in the competition.
She was also among the top 10 contestants. Thirty five countries took part in the competition, considered as one of the finest beauty pageants for Asian and Eurasian region.
Miss Asia 2016 Pageant was held in Cochin, Kerala yesterday.