GoI hands over Nu 15 M to RCSC for Nehru-Wangchuck Scholarship
Sangay Chezom, Thimphu

Aug 10, 2016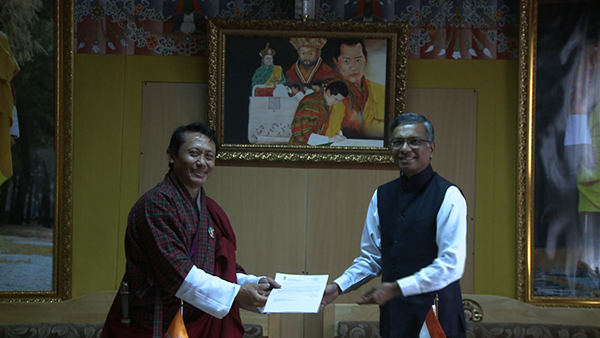 The Government of India (GoI) handed over Nu 15 M worth cheque to Royal Civil Service Commission (RCSC) for Nehru-Wangchuck Scholarship, today.
Nehru-Wangchuck Scholarship helps Bhutanese pursue Master's degree in Indian Institutes intending to develop human resource capacities in the country.
A total of 74 Bhutanese have been awarded the scholarship so far. The second phase of the Scholarship Programme will end by 2019.