All incumbent gups of Trashi Yangtse contesting
Cheten Dupchu, Trashi Yangtse

Jul 20, 2016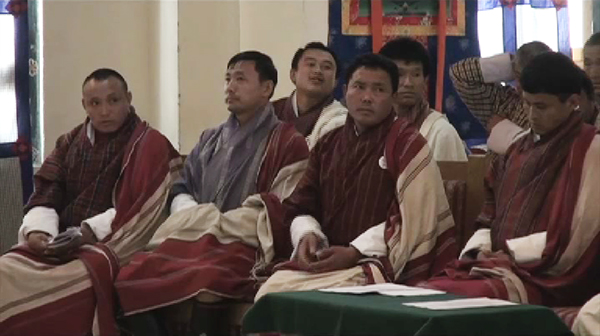 All the incumbent gups from eight gewogs of Trashi Yangtse will re-contest in the second local government elections. The gups will be resigning next week to contest in the upcoming elections.
Apart from Boomdeling and Yangtse Gup, the incumbent gups of six gewogs are serving first term. They said their five years of experience would go to waste if they do not re-contest.
"I feel the responsibility and work of gup to serve the people in span of only five years is just like training," said Toedthso Gup, Dechen Wangdi, 39. He said he intends to contest till he attains the age of 65.
Some of them said they are re-contesting upon the insistence of the people. They said they have overwhelming support of the people from the gewogs.
"There are better candidates than me but people are requesting me to contest again," said Jamkhar Gup, Cheku.
Some said they are re-contesting with no better candidates coming up.
While the Toedtsho Gup is a lone candidate for now, most of the gups are likely to face good competitions with emergence of more candidates including few graduates vying for the gup's post.  However, not a single woman is showing interest to contest.