Two more bodies retrieved
Sonam Phuntsho, Samtse

Jul 18, 2016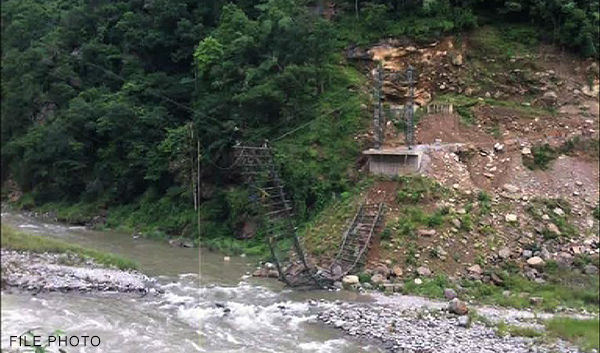 (Update): Two more bodies of those who went missing after a bailey suspension bridge in Samtse collapsed were found yesterday.
Of the seven Indian workers feared drowned, four bodies have been found as of now.
Dorokha Dungpa said one of the bodies was retrieved from Demji under Duenchhukha while another was found from Khempagoan under Tading Gewog which is about 15 kilometres from the place of incident.
He said the search and rescue team is finding it difficult to comb the area because of incessant rain in the last couple of days.
Over 140 people including officials and police force have been deployed to look for the missing since last Monday.
After the bridge collapsed Monday, one was killed on the spot and seven went missing.
The probable cause of the collapse of the bridge is yet to be determined.