GoI releases excise duty refund
Tshering Zam, Thimphu

Jun 16, 2016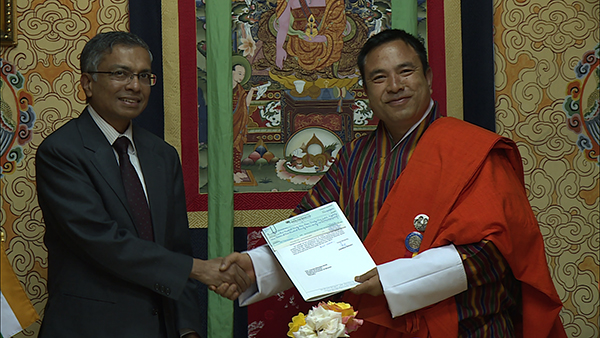 The Government of India (GoI) released over Nu 1.9 billion as excise duty refund for the year 2014.
Indian Ambassador, Jaideep Sarkar handed over the cheque to the finance minister, Namgay Dorji earlier today.
The refund of excise duty is made only on excisable commodities imported from India. The revenue, collected by the Central Government of India, is refunded to Bhutan annually.