His Majesty graces Rinchen Terzoed Wang
Jun 14, 2016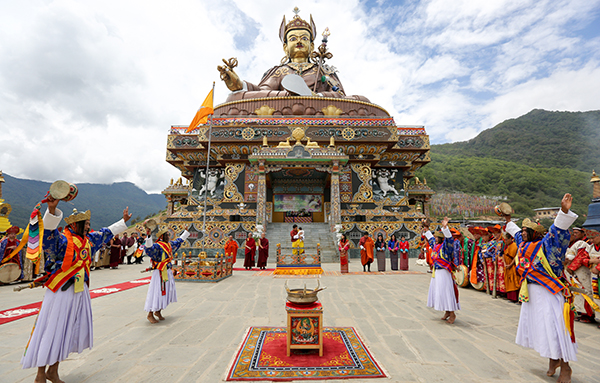 His Majesty The King graced the ongoing Rinchen Terzoed Wang in Lhuentse, with Her Majesty The Gyaltsuen and His Royal Highness The Gyalsey, yesterday.
His Royal Highness, was welcomed at the Wang by thousands of people along with the Druk Odiyana Foundation, who are the organisers of the event.
The Foundation, representing the people, offered Ku Sung Thugten Mendrel to His Royal Highness. Their Majesties, along with His Royal Highness, offered prayers in the Guru Lhakhang within the statue.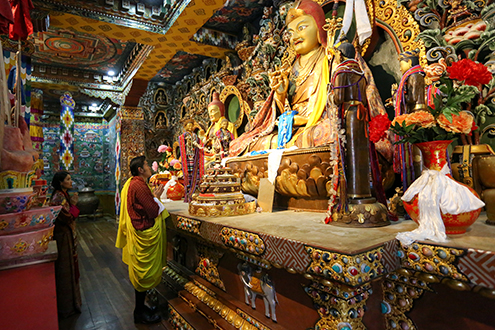 The Wang, which began in February, is being held at the site of the Statue of Guru Rinpoche in the form of Nangsi Zilnoen at Takila, fulfilling a prophecy that such a Statue built on this site would bring benefit to Bhutan and to all sentient beings in the world.
His Majesty granted Tokha to the devotees at the Wang, and introduced His Royal Highness The Gyalsey to the people.
Their Majesties arrived with His Royal Highness The Gyalsey to the east, on June 11, which corresponds to the auspicious monkey day of the monkey month.
Students and thousands of people from various communities across the region, gathered at various places along the highway from Monggar to Lhuentse, joyously welcomed their Prince for the first time to the east, with Tshogchang, flowers and scarves.
His Royal Highness was born in February 2016, in the year of the male fire monkey. Lhuentse is the ancestral home of the Wangchuck Dynasty.