Favouritism tops corruption list in civil service
Sonam Penjor, Thimphu

May 25, 2016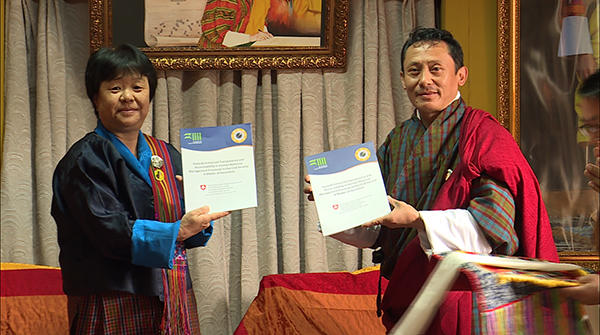 A research report, launched in Thimphu today, says favouritism in human resource management is the most prevalent form of corruption in civil service.
There are over 26,000 civil servants in the country.
"I think we all know why this particular factor comes in. It is because of the nature of our culture," said the Anti-Corruption Commission's Chairperson, Kinley Yangzom.
She said the research also debunked the common belief that bribery; one of the most alleged corruption complaints ACC receives, tops the list of corruptions in civil service.
"It was found rather untrue," said the Chairperson.
The Royal Civil Service Commission's Chairperson, Dasho Karma Tshiteem said they have realised people, in many cases, fall in foul of system because system has been designed poorly.
"In the research conducted by ACC, I see ways to deal with the problems by making changes in the system, thus reducing at least corrupt practices due to the design of the system."
The Anti-Corruption Commission, Royal Institute of Management, Royal University of Bhutan and Audencia School of Management in France conducted the collaborative research.
They began conducting the research since April, last year.
The findings also say favouritism has an adverse effect on meritocracy and performance.
The research recommends developing policy for effective communication and coordination among the agencies, strict implementation of conflict of interests, and improving enforcement of Bhutan Civil Service Rules and Regulations.