Declining sense of ownership and lack of budget impedes Water Safety Plan progress in rural areas
Phub Gyem & Sonam Pem, Thimphu

Mar 25, 2016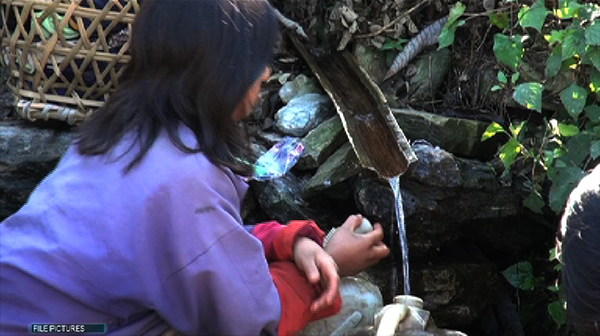 Even today, over 400,000 people in rural areas do not have access to safe drinking water. This is because the government is facing challenges in implementing the water safety plan, due to lack of budget.
Water safety plan was implemented in 2006 in the country to create a sense of ownership. Water safety plan ensures safe supply of water right from the source till the consumer point. The plan has achieved 100 percent urban coverage but it is yet to reach more than 90 percent of the rural areas.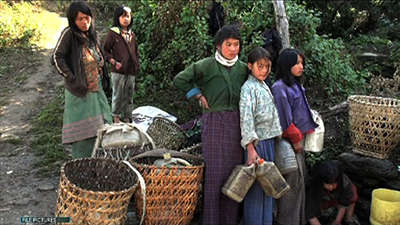 According to Rinchen Wangdi, Chief Engineer with Public Health Division, Ministry of Health, 100 percent coverage has been achieved in urban areas as the number is less.
"For rural areas due to more number, basically after building the capacity they will have to do it on their own".
He added that over the years sense of ownership has also declined in the village level. "Our people tend to depend on the government even for a minor repair, for example to change the water tap. I think it is important to have such concept to inculcate the sense of ownership".
The government also does not have money to conduct the water safety plan workshops to create awareness among the people. As a result, the communities don't see immediate benefit of the plan. The regional level advocacy will begin as soon as the health ministry gets the fund.