Six buried at PHPA-II site
Komal Kharka, Wangdue Phodrang

Mar 3, 2016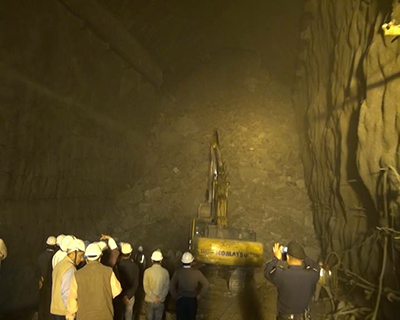 Six workers, all of Indian Origin, have been completely buried after loose soil, above the downstream surge chamber of Punatshagchhu Hydropower Project- II, gave way, today.
The incident occurred at 1 in the morning when the six, along with 12 others, had been working the night-shift.
The rest could escape unhurt.
The economic affairs minister, Norbu Wangchuk said he has directed the Project Manager to do everything possible to rescue them.
The ministry also has deployed people at the site to assess the situation.
Lyonpo said when massive hydropower projects are undertaken, there are geological surprises.
"When we have to scarp out mud and rocks accidents do happen. Our heart goes out to the family members of those trapped."