Fire in Samdrup Jongkhar razes a house affecting 11 people
Mar 3, 2016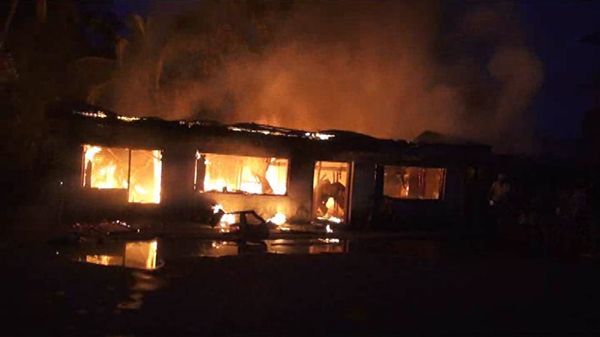 A two-storied house, occupied by 11 tenants, was completed razed in Samdrup Jongkhar, yesterday. The house had two pan shops, two optical shops, one hotel and six apartments.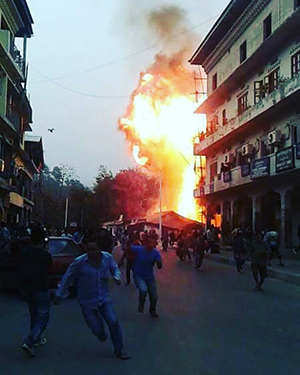 The fire which started at 5:30 in the evening could be contained only at about 7 PM. Police personnel and locals helped control the fire.
Except for some belongings from the optical shops, nothing could be salvaged.
According to the police report, the fire is said to have started from gas cylinder belonging is a hotelier.
Meanwhile, the Thromde Disaster Team has provided the affected with emergency kits and a place to sleep.
His Majesty the King has also granted a semso of Nu 15,000 each to the affected.