Her Majesty inaugurates Bazam
Feb 24, 2016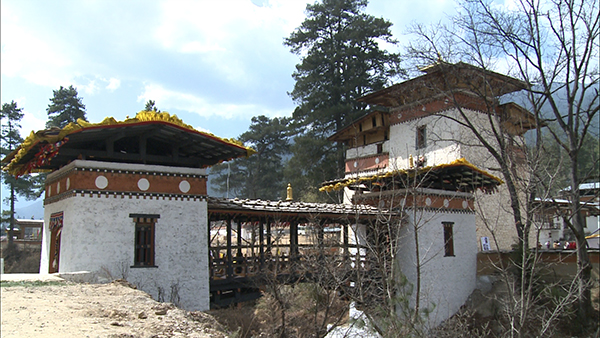 Her Majesty the Queen Mother Sangay Choden Wangchuck inaugurated the 17 metre traditional wooden cantilever bridge locally known as Bazam, today at Pangrizampa in the capital.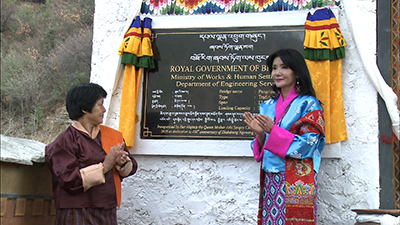 The ministry of works and human settlement took up the project at a cost of Nu 5 million.
The project is to promote and preserve traditional Bhutanese architecture.
Her Majesty the Queen Mother also awarded certificates to the first batch of nine students after completing their studies from the college for astrology.