Fire in Chudzom continues to blaze
Tshering Dema, Thimphu

Feb 15, 2016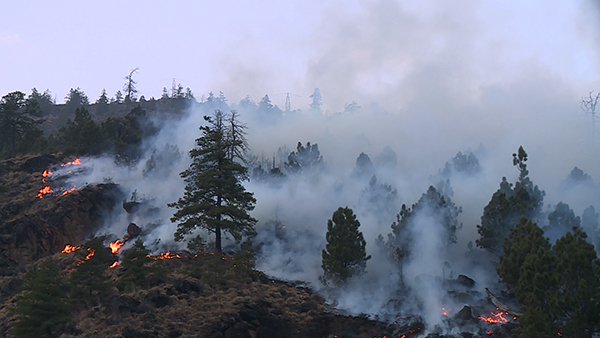 Army, Police, and Forest personnel, who continue to battle the forest fire in Chudzom under Thimphu, say they will not be able to contain the fire tonight. Sparks from electric short circuit caused the fire at 1:54 PM, according to the police on duty at Chudzom check post.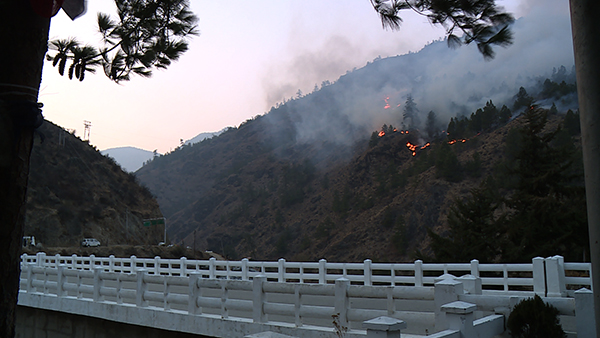 They also say helicopter service could not be used to put off the fire because of difficult terrain and smoke.
The fire continues to spread towards Thimphu and Paro.