Local leaders entitled to benefits: Lyonpo Damcho Dorji
Tshering Zam, Thimphu

Feb 12, 2016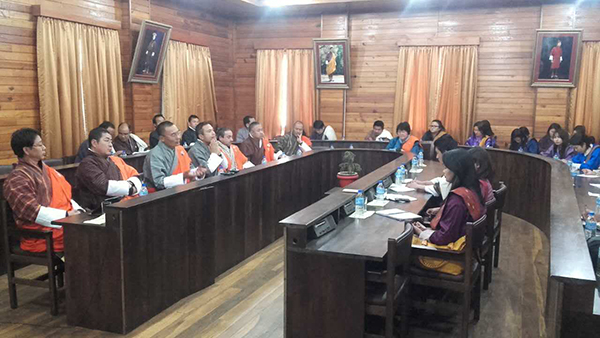 Local Government's elected members, completing their term in June this year, will be entitled to benefits, the Foreign Minister, Damcho Dorji said. He said their entitlement will be as per the Local Government Entitlement Act.
"I think there is not much to worry," said Lyonpo Damcho Dorji, during a press conference, today.
Parliament had endorsed the LG Act last year which is yet to be implemented. It will be implemented after the LG rules and regulations are in place.
"Rules are almost ready and it need not go through the Cabinet or Parliament."
Lyonpo also said the rules are only for the Act's implementation and not to determine whether local leaders are entitled to benefits.