Ultramodern hospital's completion of Wangdue Phodrang delayed
Komal Kharka, Wangdue Phodrang

Feb 11, 2016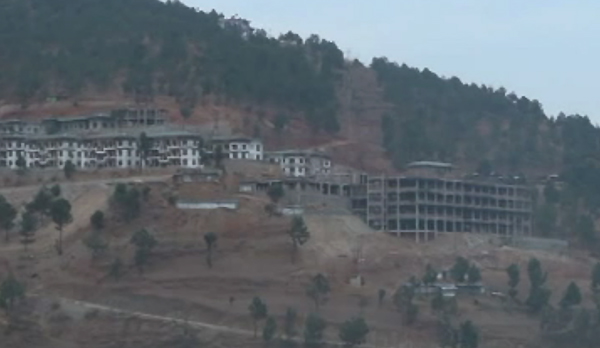 From its inception, the construction of an ultramodern 40-bedded hospital in Wangdue Phodrang was not falling in place. The construction in Jatshokha village under Rinchengang, which was to begin from 2013, got pushed to 2014 because of incomplete architectural drawing.
The Project Engineer, Anirban Mondal said they had to make a change in the drawing. In the new drawing, the hospital's main structure had to be moved by 2.5 metres from its original location because of a drain passing through the location.
There were electric wires and poles in the construction area which had to be moved.
The area also did not have an approach road needed to supply construction materials.
The construction will now be completed by December 2017. It was supposed to be completed in March, this year.
"Now, the works have picked up because we have the drawings in place. We are now mobilizing all the workers," said Anirban Mondal.
He said about 40 percent of the main construction has been completed. About 90 percent of the 69-unit hospital' colony, meant for the staff, has been completed. The colony is expected to be completed by June, this year.
The hospital will cost Nu 47 M jointly funded by the governments of Bhutan and India.