Thousands receive blessings from His Holiness
Sonam Tshering, Thimphu

Feb 8, 2016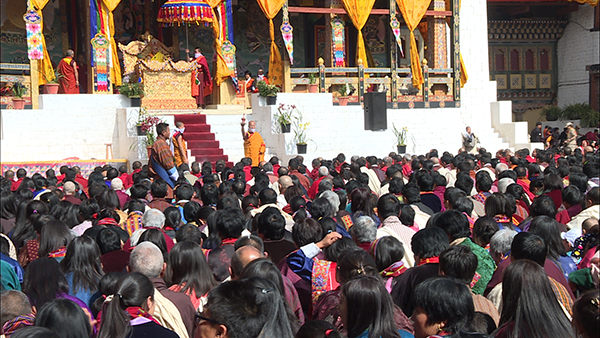 Thousands of devotees gathered at Tashichhodzong in Thimphu to receive blessings from His Holiness the Je Khenpo, today. It was part of three-day Goenpo Tshepamay Drubchen performed for the wellbeing of The Gyalsey, His Majesty the King and The Gyaltsuen.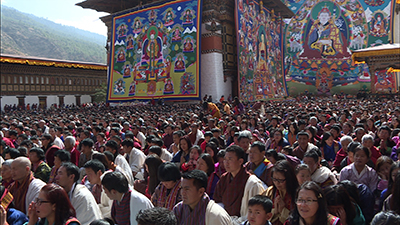 The Central Monastic Body performed the Drubchen
Thongdrel of Toenpa, Guru and Zhabdrung were also displayed to the public.