French artist exhibiting his work in Trashi Yangtse
Pema Namgay, Trashigang

Feb 8, 2016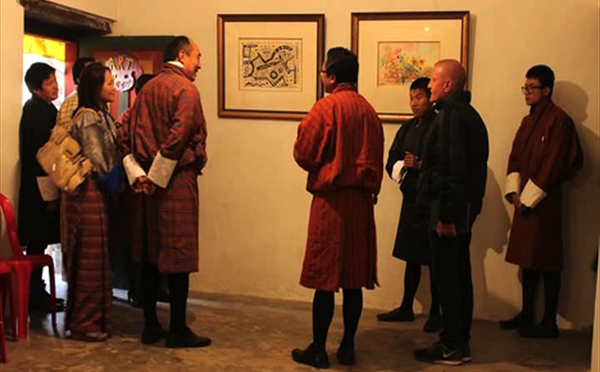 Coinciding with the birth of His Royal Highness The Gyalsey, an art exhibition was organised in Trashi Yangtse. Olaf Van Cleef, a renounced artist based in Paris, is exhibiting his several paintings embellished with Swarovski crystal and other precious gems.
The French artist is also giving a weeklong art lessons to young artists in Trashi Yangtse.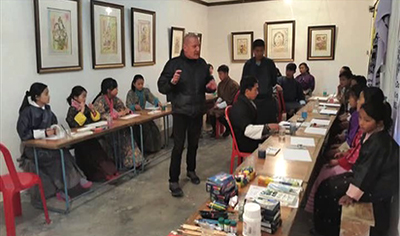 The exhibition and the art lessons are being organized by Royal Textile Academy in collaboration with VAST-Bhutan and VAST- Yangtse.