More than 250 taxis yet to register for Taxi Operating Permit
Tshering Dema, Thimphu

Feb 3, 2016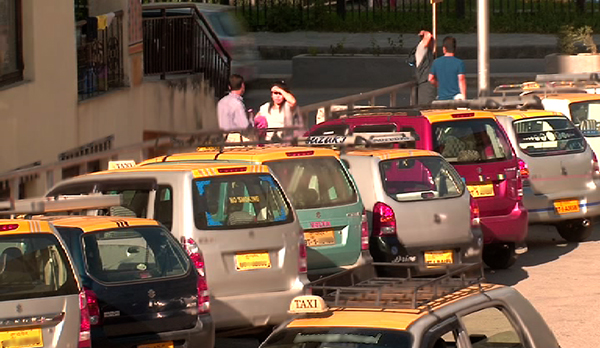 More than 250 taxis have not registered for the Taxi Operating Permit (TOP). If they do not register by the end of this month, they will not be allowed to operate.
Road Safety and Transport Authority (RSTA) had extended the deadline to February end, this year after not many came forward to register. The first deadline was October, last year.
"We are giving them time to come and get registered within February because their life is dependent on taxi operation," said RSTA's Director General, Lham Dorji.
He said they requested information and communications' ministry to extend the time till February.
After February, RSTA will not register any taxi for the permit. "Taxis which are not registered will have to be converted to private vehicles," said Lham Dorji.
Some of the taxi drivers, on the other hand, say they have not been able to register for the permit for several reasons.
"Forty-three taxi drivers from Samdrup Jongkhar registered for the permit last year in November 1. When we went to collect the TOP, I found out five taxis including mine were not registered," said a taxi driver, Kezang Thinley.
A taxi driver from Paro, Pema Gyeltshen said some have not come forward to register as they live in the far-flung area of the country. "They may not have gotten the information."
Meanwhile civil servants, corporate employees and the armed force personnel who drive taxis are not eligible for the permit. But, they will be allowed to operate till the expiry of the taxi operation life of nine years. Today, there are nearly 4,000 taxis in the country.