Phuentshogling Thromde elects Uttar Kumar Rai
Jan 25, 2016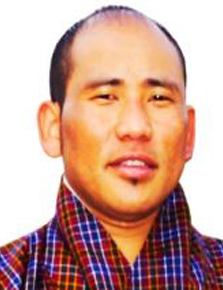 Uttar Kumar Rai is the new Thrompon-elect of Phuentshogling Thromde. He secured 248 'Yes' votes and 239 'No' votes. Of the 776 registered voters, 487 cast their votes.
Uttar Kumar Rai had said his priority is to solve the housing crunch the city faces. The former business, who contested from Nyedra Constituency, also said he would be looking into establishing basic infrastructure.
"For now, the extended thromde areas lack basic infrastructure," said Uttar Kumar Rai, had said. He said the lack of lack basic infrastructure is also contributing to the housing crunch. "There are many private land for construction but since there are no basic infrastructure constructions are not happening."
Uttar Kumar Rai holds a Bachelor of Science- Information Technology, from Sikkim Manipal University and Bachelor of Commerce from North Bengal University.
He is a father of one.