Phuentshogling Thrompon held office of profit in his previous term
Kuenga Tashi, Phuentshogling

Jan 23, 2016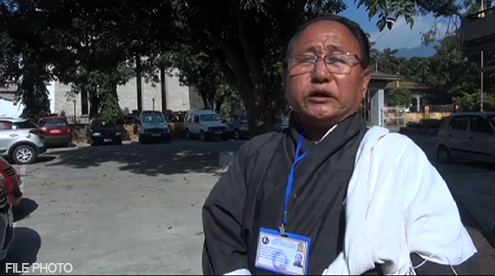 The former Phuentshogling Thrompon, who was disqualified from contesting again yesterday, held an office of profit, all along his previous term. Many are questioning how he could possess a valid trade license, all these years, even though the election act forbids. Tsheten Dorji had served as the Phuentshogling Thrompon for the last five years.
The Chief Election Commissioner, Chogyal Dago Rigdzin refused to comment on how the ECB let Tsheten Dorji's nomination through, five years ago. He said ECB would render everything needed by the media to investigate and clear confusion after the poll day. The poll day is on Monday.
On the other hand, Tsheten Dorji said he possessed the license since 1986 and he had given it to one of his employees since 2009. "It completely slipped my mind," he said. He had surrendered two other licenses prior to 2011 elections.
Tsheten Dorji also said it is unfair to disqualify him at the eleventh hour, just two days before the poll day.
The disqualification of the former Thrompon's nomination to re-contest came yesterday.  His nomination documents included false declaration saying he did not hold a non-permissible valid business license. The election act forbids those contesting for the public office to hold an office of profit.