His Holiness administers Tshewang
Sonam Phuntsho, Samtse

Jan 21, 2016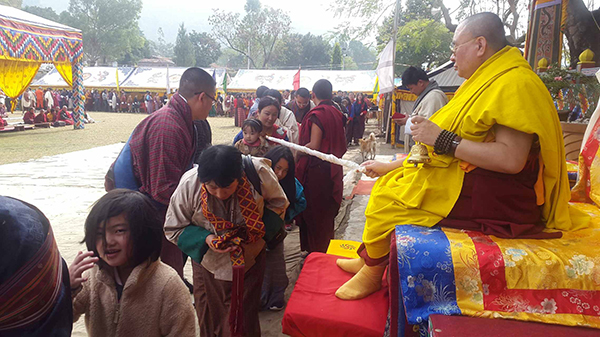 His Holiness the Je Khenpo administered the Tshewang or blessing for long life in Samtse today.
Thousands of devotees, including civil servants and corporate employees, attended the half- day Tshewang at the Samtse Public ground.
His Holiness is in Samtse. His Holiness presided over the five-day Moenlam Chhenmo, which concluded yesterday.