Lyonchhen meets Mamata Banerjee
Kuenga Tashi, Kolkata

Jan 7, 2016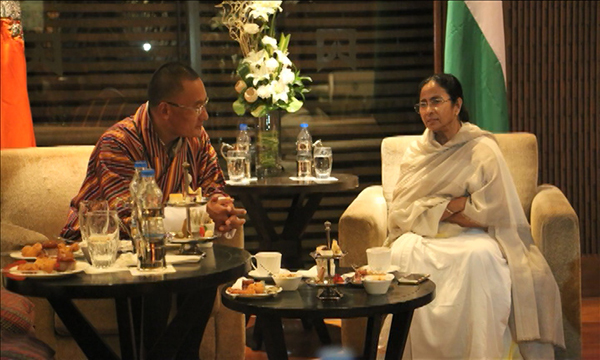 The Chief Minister of India's West Bengal, Mamata Banerjee met with the Prime Minister, Tshering Tobgay, in Kolkata, yesterday. Lyonchhen is in the capital of the West Bengal on a four-day state visit.
During the meeting, Lyonchhen said Mamata Banerjee's visit to Bhutan in October, last year, reinforced the close bond of friendship between Bhutan and West Bengal.
The Indian Chamber of Commerce hosted a reception dinner in honour of Lyonchhen and the Bhutanese delegation.
On the invitation of West Bengal's Chief Minister Mamata Banerjee, Lyonchhen is in Kolkata as the Chief Guest at the inaugural of second 'Bengal Global Business Summit 2016.'
Prime Minister will deliver a keynote address at the summit.