Environmental Science to be an optional subject for class 11 students
Karma Wangdi, Gelegphu

Jan 7, 2016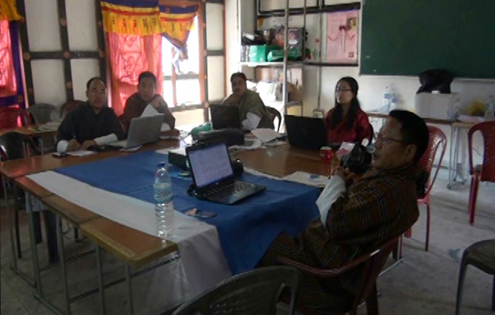 By next year, class 11 students in the country can choose to study Environmental Science. The education ministry is in the process of developing a text book on environmental science as an optional subject.
Eighteen teachers from across the country and officials from the Royal Education Council met at Gelegphu Higher Secondary School to develop the textbook.
Royal Education Council's Curriculum Specialist, Wangpo Tenzin said the importance of environment is tied with the philosophy of Gross National Happiness.
"As of now, we have been providing an education based on traditional subjects." Wangpo Tenzin said some start has been made to diversify the curriculum from the 10th five years plan onward. "Diversification of curriculum is to ensure the students have the choice to select their own subject." He said the other reason is to build carrier opportunities for students.
The curriculum involves both global and national elements on environment.
The three-week long Writers' Environmental Science Workshop ended yesterday.