More than 700 walk in support of Orange YOUR Neighbourhood
Tshering Zam, Thimphu

Nov 25, 2015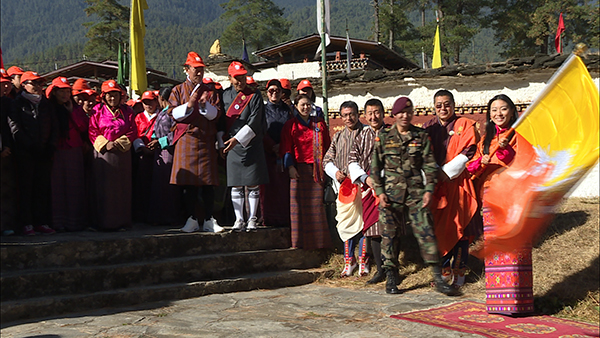 More than 700 participants walked more than 13 kilometres, from Parizampa till Clock tower in Thimphu, to show support for elimination of violence against women. The event was part of International Day for Elimination of Violence Against Women.
Her Royal Highness Princess Kezang Choden Wangchuck also graced the occasion.
The theme today was, "Orange YOUR Neighbourhood", the colour to symbolise hope for future without violence, designated by the UNiTE campaign.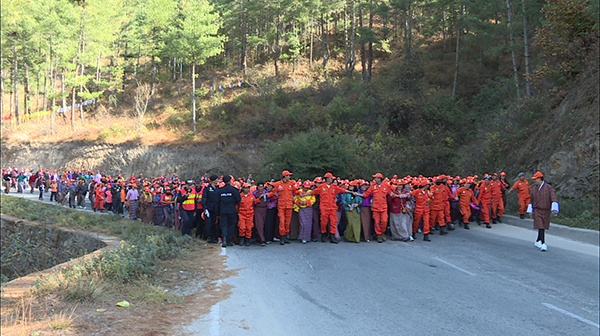 Every year, domestic violence against women has been increasing in the country. Up till November this year, the cases reported with RENEW is 312. Last year, it was 382 and the year before 375.
Willful negligence, abuse, and battery are the maximum incidence of victims reported with RENEW.
"We realise that from the several studies done by RENEW, the Ministry of Health and NCWC, there have been a very high level of acceptance among the women and elders for violence with about 74 percent," said RENEW's Executive Director, Tandin Wangmo.
She said they saw every second woman in Bhutan would have faced violence from male. "It is a challenge in Bhutan so we thought of creating awareness among the general public."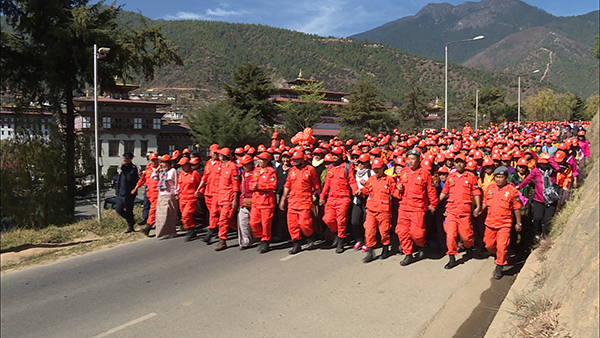 As per RENEW, violence against women is visible in the form of battery, suicide and is prevalent in the form of mental torture.
The violence is attributed to alcoholism, substance abuse, and extra marital affairs, among others.