Bhutan scores high in pedestrian safety but is weak in implementing rules
Oct 24, 2015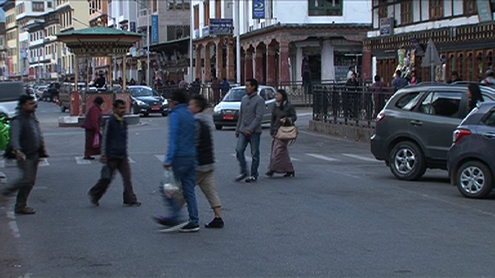 Even as the enforcement of road safety rules is weak, Bhutan has performed significantly better in terms of pedestrian deaths in the region. Every year, around 15 people per 1,000 die of road fatalities according to World Health Organisation's global status report on road safety.
Bhutan scored the highest in terms of pedestrian deaths and has the lowest rate of pedestrian deaths in the region. However, when it came to enforcing rules, Bhutan did not perform well.
There are seat belt rules in Bhutan but the enforcement is very poor. In terms of speed limits and drink driving, Bhutan scored a bit higher.
The report also states that there are no formal audits for new road construction projects and no regular inspections of existing road infrastructure. But the report acknowledged the government's policy to promote public transport in the country.
It also points out the lack of system for protection of pedestrians and emergency room injury surveillance system in the country. It states that more attention must be given to the needs of pedestrians and cyclists to reduce road accidents and deaths. Today there are over 70,000 vehicles in the country.