Bhutan in Group B for SAFF Cup
Sep 23, 2015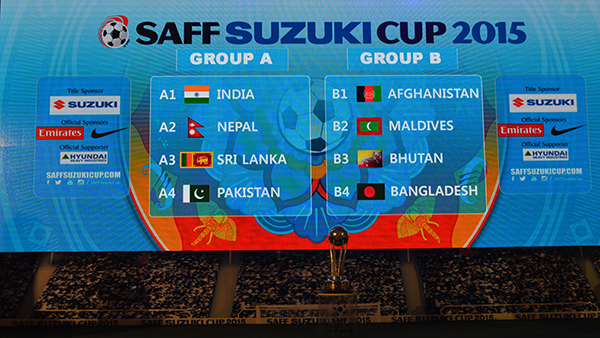 Bhutan has been placed in Group B to face Afghanistan, the Maldives, and Bangladesh in the South Asian Football Federation (SAFF) Suzuki Cup.
The 9th edition tournament will be hosted by Kerala in India, with all the 15 matches scheduled to be held at The Sports Hub. The highest-ranked team in the tournament is Afghanistan, placed 130th in the FIFA rankings. While the lowest ranked team in the tournament is Nepal, at 185. Bhutan currently stands at 164.
The SAFF Cup will be played towards the end of this year. The top two teams from the two groups will advance to the semi-finals, and the winner will be decided in January next year.