Three escapes unhurt
Sep 23, 2015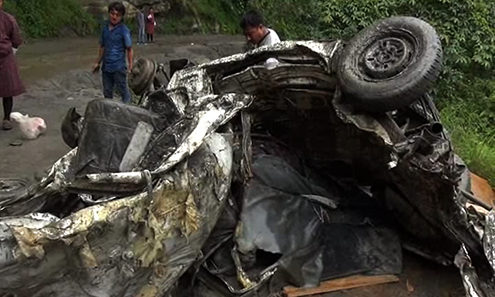 (Update): Three people, who were in the Maruti Van that was covered under massive debris, at Rewatala, along the Trongsa-Zhemgang escaped unhurt. The incident occurred on Sunday at 8:30 PM.
The three quickly got out of the van, which was stuck in mudslide, when they noticed huge boulders falling. They were traveling to Bumthang.
The road officials have cautioned people not to travel at night as the continuous rainfall keep triggering landslides.