Virtual Zomdu connects parliamentarians to constituents
Aug 19, 2015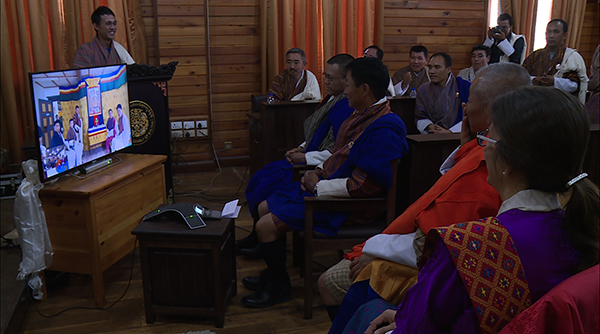 Parliamentarians need not physically visit their constituencies as and when they want to interact with their constituents. Virtual Zomdu, a video calling facility, has made it possible for the parliamentarians to talk to their constituents.
The facility, launched today in Thimphu, has already connected 41 constituencies with Virtual Zomdu.
As part of the launch, some of the Members of Parliament interacted with the local leaders of their constituencies through Virtual Zomdu.
The National Assembly Secretary General, Kinzang Wangdi said such facility will save time for the Parliamentarians. He added the remaining six constituencies will also be connected with the virtual zomdu soon.
After a year, video conferencing would also be established in all 205 gewogs. United Nations Development Program is funding the project.