No Bhutanese harmed in Bangkok blast
Aug 18, 2015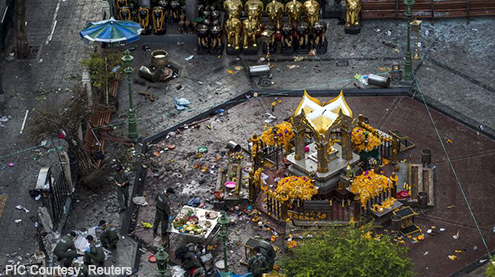 As of this morning, there are no reports of any Bhutanese being injured in the blast in Thailand's capital, Bangkok. "We are keeping in touch with the Bhutanese community for assurance," a press release from the Royal Bhutan Embassy in Bangkok says.
The bomb had targeted the Erawan Hindu Shrine, a major tourist attraction claiming at least 21 lives, yesterday.
Police in Bangkok are investigating one suspect seen on security footage at the shrine.
The bomb was detonated at about 7 PM local time on Monday. The blast injured over 100 people.