New home minister to be appointed
Jul 21, 2015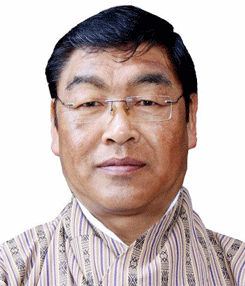 Bongo-Chapcha MP, Dawa Gyeltshen is to be the new home minister. The current home minister, Damcho Dorji is to be transferred to foreign ministry.
The recommendation to remove existing foreign minister, from the cabinet, has been submitted to His Majesty the King.
Prime Minister's Office says the step was taken after Lyonchhen discussed it with the foreign minister.
The present foreign minister, Rinzin Dorje, is supposed to have been removed from the post in connection with the ongoing Lhakhang Karpo case.
On July 7, the Office of the Attorney General had submitted their appeal petitions against Haa District Court's judgement on the acquittal of foreign minister and project manager in Lhakhang Karpo case
Haa District Court had acquitted the foreign minister Rinzin Dorje on June 23. He was charged with abuse of functions and embezzlement of public property as the former Haa Dzongdag.