Bhutanese detained in New Delhi for allegedly smuggling gold
Jun 29, 2015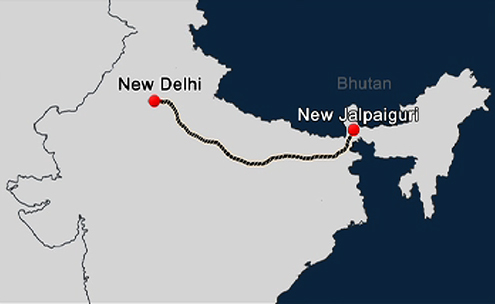 A man from Sha-Kazhi in Wangdue Phodrang is detained at India's capital Delhi's district jail at Rohini in connection with alleged smuggling of 17 kilograms of gold worth over Nu 44 M.
The Head of Chancery of the Bhutanese Embassy in New Delhi confirmed about his detention.
The Indian revenue officials caught the man with gold tied around his waist on June 20 at New Delhi railway station.
He was travelling to New Delhi from the New Jalpaiguri railway station.
As per the suspect's statement, a Chinese man in Jaigaon had asked him to take the gold to New Delhi assuring a sum of about Nu 40,000 as reward.
The man had already been presented before the court in Delhi and will report to the court again after two weeks.