Interview cancellation displeases graduates
Jun 19, 2015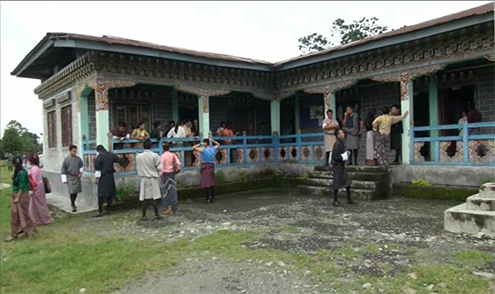 The university graduates, who came for interview at the Nyenjor Institute of Technical Skills and Human Value in Gelegphu, say the interview was cancelled without prior notice. The interview was supposed to be held on June 16-17.
These graduates had completed six months training under the Graduate Skills Programme at the institute last year.
Many of them said they came to know that the interview was cancelled only upon reaching the institute.
One of the graduates, Kencho Tshering said he had to come all the way from Dagana. "I came in a bolero and had to reserve a taxi because of a roadblock." He said he finished his money and had to sell his cell phone to make up for travelling expanses.
Another graduate, Dorji Wangmo said the institute had promised them jobs. "If they cannot offer us job, it would be of immense benefit if they surrender us." She said since they are registered with Graduate Skill Program they cannot opt for other opportunities.
"Some of us do not have friends and relatives in Gelegphu and have to say in hotels," said another graduate, Norbu Tshering.
Under the Graduate Skills Programme initiated by the labour ministry,
the training providers should provide jobs to trainees within one to two months after the training.
Nyenjor Institute's Proprietor, Sonam Tashi said they had to cancel the interview as the Chief HR of works and human settlement ministry was told to settle for an open selection instead of in-campus.