Fuel price revised
Jun 17, 2015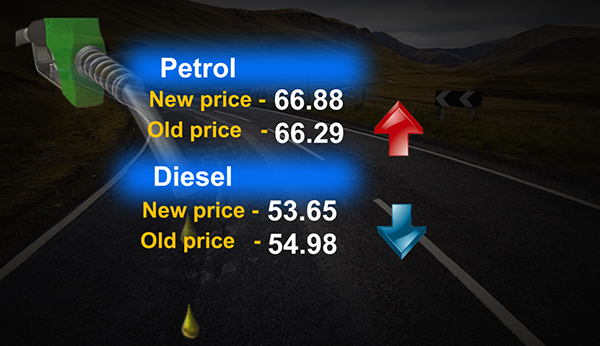 Petrol price was revised upward by 59 paise a litre while diesel prices was revised downwards by Rs 1.3 starting yesterday midnight.
In a newsletter issued by the Department of Trade under Economic Affairs Ministry, petrol will now cost Nu 66.8 a litre while diesel will cost Nu 53.6 a litre in the capital.
Indian media reported international price for petrol has increased while that of diesel has decreased. International crude oil price and the rupee dollar exchange rate fluctuation are the two main determining factors when it comes to fuel price in India.
India imports 80 percent of its fuel requirements from abroad while Bhutan imports all its fuel requirements. Last year Bhutan imported over Nu 8B worth of fossil fuel.