Establishing new thromdes too costly?
May 29, 2015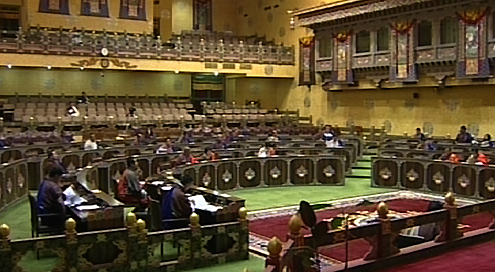 During the National Assembly's question hour session today, the South Thimphu MP, Yeshey Zimba questioned the Works and Human Settlement Minister on the ministry's proposal to come up with 16 Dzongkhag Thromdes and 20 Yanlak Thromde.
"This will require enormous amount and financial resources, additional manpower, official space and many more," said MP Yeshey Zimba.
The Works and Human Settlement Minister, Dorji Choden said they will know about the capital budget only after the establishment of thromdes. Lyonpo said they have estimated the current budget to be about Nu 50M per year.
She said the government is concerned about the lack of sufficient budget to establish new thromdes. "We have no options since it is an important project."