India-Bhutan Friendship Tennis Championship begins
May 25, 2015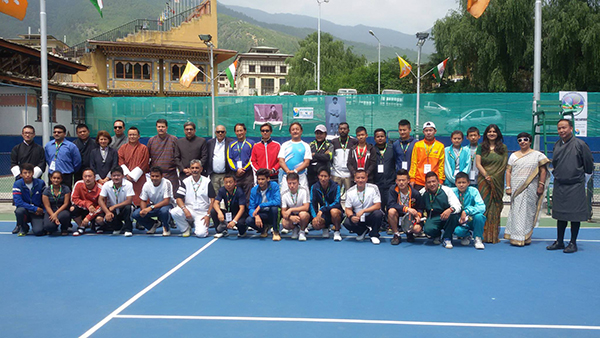 The first ever India-Bhutan Friendship Tennis Championship began today. It was inaugurated by Indian Ambassador to Bhutan, Gautam Bambawale.
The championship will be an annual event now.
There are 70 players in the tournament, including 10 players from the neighbouring states of India.
The General Secretary of the Bhutan Tennis Federation, Ugyen Wangdi said it will provide an experience and exposure to our local players as there are many good Indian players participating in the championship.
The finals will be played on Sunday.