Photo exhibition inaugurated
Mar 26, 2015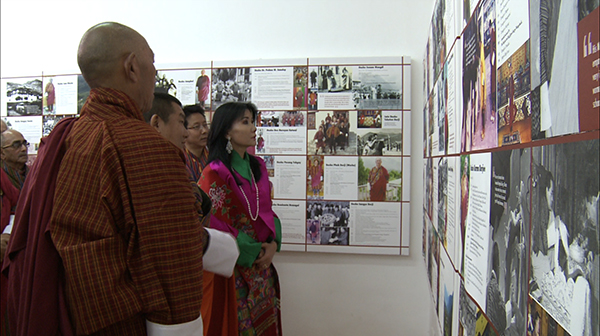 The exhibition titled, "In the Service of Our Kings" was inaugurated by Her Majesty the Queen Mother Ashi Sangay Choden Wangchuck at the Royal Textile Academy in Thimphu today.
The photo exhibition showcases contributions by 51 members of Nyikem Gongzhu Tshogpa. The  members are retired Red Scarf recipients who have served the country in various capacities.
The exhibition documents development history of the country through the members' experience.
The Royal Textile Academy will be hosting the exhibition till September, this year.