Monpas mourn lost tradition
Feb 22, 2015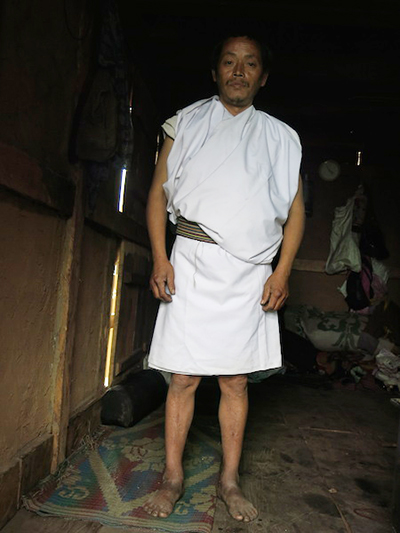 Monpa's of Jangbi in Trongsa maybe losing their tradition of wearing their ancestral dress called the Pagay, but the dialect they speak still remain popular within the community.
Pagay is a white colour wraparound dress that is tied in the neck with a knot and at the waist with a belt forming a large pouch above the waist.
Worn during their forefather's time, the dress has lost its significance today and many hardly recall wearing, including the elders. The traditional dress usually accompanied a bamboo woven hat called the Chok Turkhumung.
Nidup, from Jangbi village said, people don't even make Pagay and the few that is seen around are imported. The genuine ones that was woven and worn during the forefathers time has disappeared.
Nakar, from the same village said, originally, the dress was made using nettle bark. He said he remembered wearing the dress when he was four or five.
"Somewhere in between the Bumthaps disallowed us to collect nettle bark from their tsamdro."
Today, the monpas mostly wear gho and kira. However, their local dialect is still being spoken in the village.
While people can speak well, many still find it difficult when it comes to counting in Monpa, Dawa Tshering from Langthil said.
Monpas worry, they may completely lose their tradition and culture very soon.