MoIC extends support to short film Lo Sum Choe Sum
Jan 27, 2015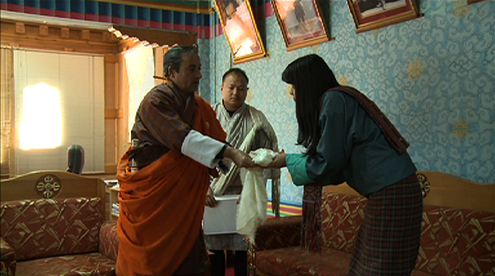 Ministry of Information and Communications (MoIC) gave filmmaker, Dechen Roder a cash of Nu.65,000 for her short film that made it to the Berlin Film Festival. The 20-minute film titled, Lo Sum Choe Sum or  three year and three day retreat, is first short film from Bhutan to be premiered in Berlin Film Festival.
The Information and Communications Minister, D.N Dhungyel said the ministry is supportive of such recognition as Bhutan has limited representation at the international level. "But, the support would depend on financial constraints."
The support would be routed through Department of Information and Media under MoIC which gives technical as well as financial support, said the Minister. "When I say technical and financial support, I do not mean in all aspects." He said the support would be extended as and when the ministry is able to.
Lyonpo said they would also review each case individually. "If we find that a particular film or particular unit requires our support we can always explore possibility."